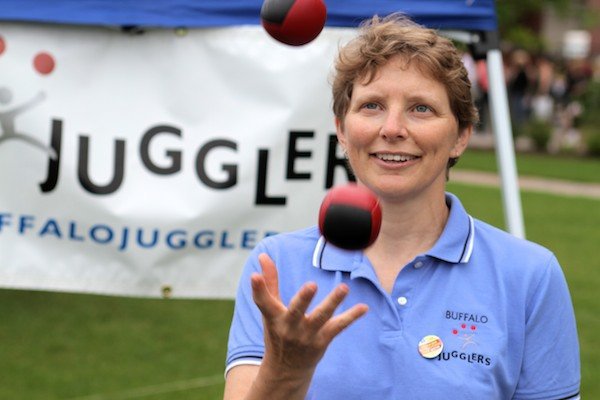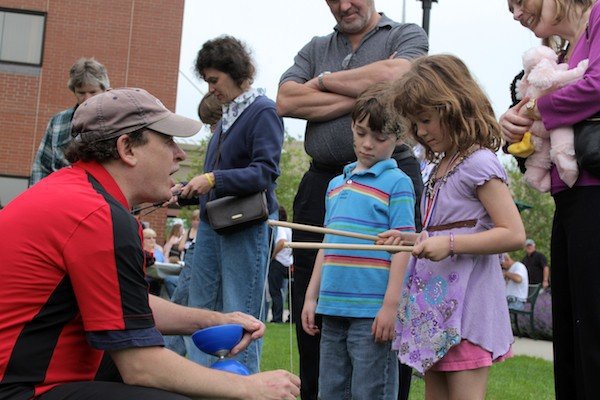 Welcome to the online home of the Buffalo Jugglers! An informal group of juggling enthusiasts, our aim is to promote and teach juggling to anyone with a desire to learn.
To keep up with the Western New York juggling scene, join our Yahoo! Discussion Group: Buffalo Jugglers When you subscribe, please let us know who you are and how you found out about us.
All skill levels are welcome to attend our meetings. Meeting information and cancellations are posted on the Yahoo! Discussion Group; please join it, as it is our primary method of keeping in touch with each other.
September through April
Wednesdays, 7:00 pm to 9:00 pm
Saturdays, 10:00 am to 12:00 pm
Kenmore United Methodist Church
32 Landers Road
Kenmore, NY 14217 View map
September through April
Wednesdays, 7:00 pm to 9:00 pm
Saturdays, 10:00 am to 12:00 pm
Kenmore United Methodist Church
32 Landers Road
Kenmore, NY 14217 View map
May through August
Mondays, 7:00 pm to 9:00 pm
Saturdays, 10:00 am to 12:00 noon
Delaware Park, near the Rose Garden
Lincoln Parkway
Buffalo, NY View map